Land's End to John O'Groats Cycling Fundraiser
On 16th May 2018 Vanessa Hawkins, Andrea Hall and Terry Welch, together with their driver and support member Steve Bull will start their cycling marathon from the most south westerly point in England to the most north easterly point of Scotland covering approximately 1000 miles. They will cycle approximately 70 miles each day on average - no mean feat!
The team want to raise money for BUST on bahalf of Terry's daughter-in-law who is currently being treated for Breast Cancer at Southmead Breast Care Centre and is very happy with the treatment and care which she has received over the last few months.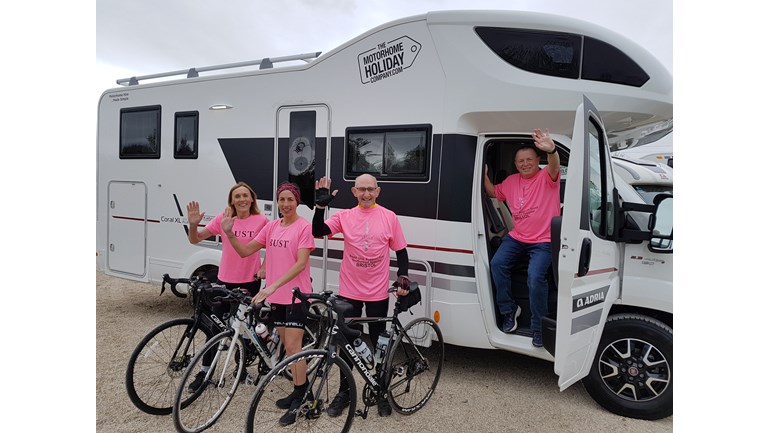 BUST is their charity of choice as the team know that funds will go directly into helping all the women and men treated at the Bristol Breast Care Centre through the purchase of state-of-the-art equipment which is not available at present through the NHS.
If you would like to support Terry and the team their Justgiving details are:-
https://www.justgiving.com/fundraising/terry-welch2
If you are fundraising for BUST and would like to tell your story, please contact [email protected]. Your stories inspire others and keep the committee, all ex patients, volunteering and working hard to raise funds. Thank you!
donations so far
£1,984,215
Aiming for our £2 million milestone
READ MORE