Pink Glove Dance 2015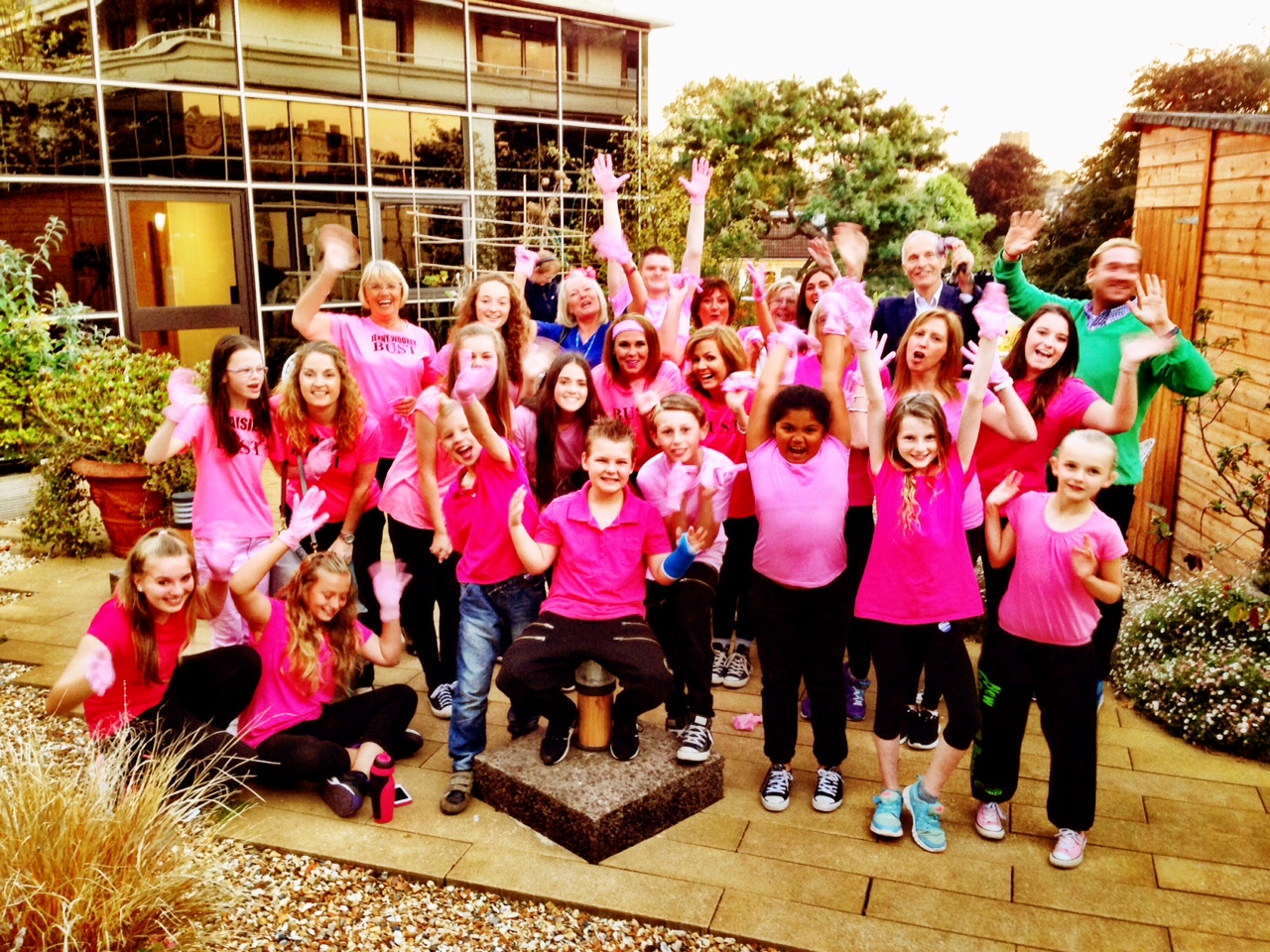 Today marks the start of the Pink Glove Dance Europe Competition.
Staff and patients from the Bristol Breast Care Centre at Southmead Hospital are hoping to dance their way to victory in the 2015 European Pink Glove Dance Competition. A prize fund of €8,000 is up for grabs and the dancers want to win it for BUST (Breast-cancer Unit Support Trust).
To win the money, the video, which features staff and supporters of BUST dancing in pink gloves to Capital Cities Safe and Sound, simply needs to gain the most votes.
To watch and vote for them for free go to http://www.pinkglovedance.eu/videos/2015-videos/bristol-breast-care-centre/
and share the link with as many people as possible and encourage them to vote too. Voting starts on 28 September and runs through Breast Cancer Awareness month (October) until 26 October 2015. Supporters are encouraged to vote once per email address per day until the closing date and the winner will be announced 30 October 2015.
The video features around 60 dancers including: members of staff from the Bristol Breast Care Centre, surgeons, doctors and nurses, as well as BUST committee members, breast cancer survivors and supporters.
Participants are wearing pink gloves to raise awareness of the importance of early detection of breast cancer, to remind people to check their breasts every month, and have regular mammograms. The video also shows women celebrating the number of years that they have been cancer free.
Simon Cawthorn, consultant breast surgeon at Southmead Hospital, who features in the video said: "Filming the Pink Glove Dance video was great fun. It was amazing to see hospital staff, breast cancer survivors and their families come together to raise awareness of the disease. They were dancing their hearts out to win money for local breast cancer charity, BUST, which has raised over £1,250,000 to assist with the diagnosis and treatment of breast cancer.
"We need as many people as possible to watch and vote for our video so we can win the €8,000 prize money for BUST. Breast cancer becomes more common every year – now one in eight women in the USA and one in nine in the UK develop the disease.
"The commitment, energy and enthusiasm displayed by everyone has been inspirational," Jenny Wookey, chairwoman of BUST, adds. "Although the breast cancer survival rate improves year on year, it is vital to take breast awareness seriously, as the earlier it is picked up, the more likely it will be curable. "
"We are delighted to have the support of film maker Josh Cawthorn and New Fruit Production, without whom we could not have made the film. We want to raise awareness of breast cancer, and this video is a fantastic opportunity to do this. Hopefully this will win us the all important cash so that we can buy the most advanced medical equipment, not yet available on the NHS."
Medline, the creators of the YouTube sensation Pink Glove Dance® video and makers of the pink examination gloves, which were donated to the unit for the making of the video, have sponsored Pink Glove Dance video competitions in America and Australia, as well as Europe, in which thousands of people have participated.
The competition has quickly become a social media phenomenon with the videos generating millions of views and votes.
donations so far
£1,984,215
Aiming for our £2 million milestone
READ MORE