Pullin's Bakery - Rising to the challenge!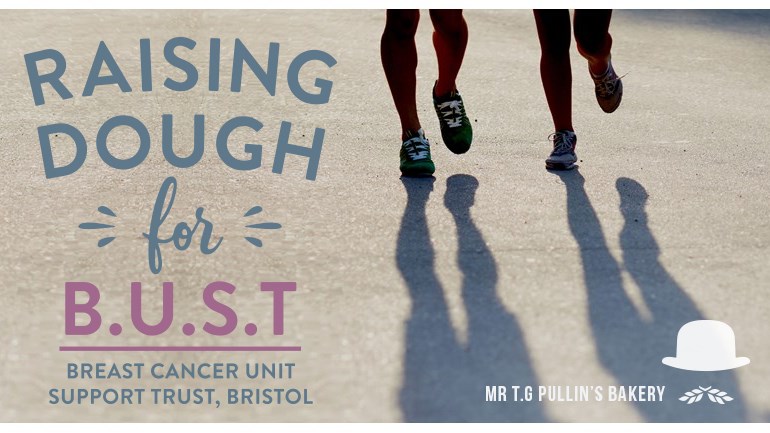 We are a family-run bakery from North Somerset, where we've been baking since 1925. On the 13th of May a small team of us (mostly non-runners!) will be taking part in the Bristol 10k to raise dough for BUST, a charity supporting the Breast Cancer Unit Support Trust at Southmead Hospital, Bristol.
We've chosen BUST because several people connected to the bakery and family have been effected by breast cancer and received fantastic treatment at Southmead hospital. Raising funds for BUST enables them to buy advanced equipment before it is available through NHS funding.
Many of us are new to running, in fact because baking involves a lot of hard work and long hours, exercise is not high on the list once the day is done. But we're all in training, finding the time to brave the weather and clock up the miles. Please donate what you can and keep an eye out for us on the day in our 'Raising Dough for BUST' T-shirts!
Our Just Giving page can be found below.
https://www.justgiving.com/fundraising/mr-tg-pullinsbakery
And our website is www.pullinsbakery.co.uk
Thank you!
Best wishes,
Tristan
donations so far
£1,984,215
Aiming for our £2 million milestone
READ MORE