Senior Moments Game Shows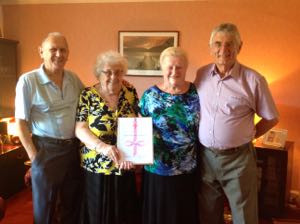 Jackie Pask collected a cheque for £2,000 yesterday from the filks above, Norman, Barbara, Jean and Dave.
They have raised, so far, £5,000 for BUST by entertaining folks with their game shows. They attend various social clubs every week giving all their proceeds to us. They are holding their new certificate which they proudly display at their events.
donations so far
£1,719.557
Aiming for our £2 million milestone
READ MORE